Podcast: Play in new window | Download
http://narrationbygeorge.com/feed/podcast/ RSS | http://narrationbygeorge.com/subscribe-to-podcast/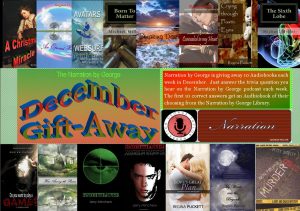 Today is the 75th anniversary of the attack on Pearl Harbor by the Japanese Empire on December 7, 1941.  I start out today's podcast by remembering the overall events as well as hearing stories from some of the few survivors left.  Plus, there is a surprise at the end of the story that I just learned about today.
We also spend some time looking at two mysteries which are fun reads.  The first Sherlock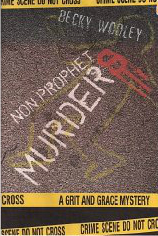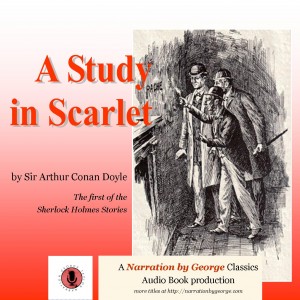 Holmes novel, A Study is Scarlet, is a great mystery which actually helped to change the way the police investigations are conducted today.  And Becky Wooley's book, Non Prophet Murders, takes us into the world of churches and how they might – or might not – work.  It's a book which makes you laugh and think, too.
Or course, both of these books are eligible for the Holiday GiftAway.  Be one of the first 10 to correctly answer a question about the Christmas Story from the scriptures, and I'll send you a FREE AUDIOBOOK from the Narration by George Library of book.  Listen for this week's question.
LINKS IN TODAY'S PODCAST
A Study in Scarlet, by Sir Arthur Conan Doyle

Non Prophet Murders, by Becky Wooley
Narration by George on Facebook
Narration by George on Twitter
e-mail: george@narrationbygeorge.com