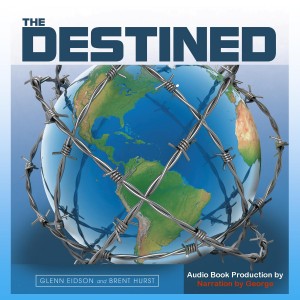 Although most of humanity is unaware of it, the world always has a way of protecting itself from the forces of darkness. The essences of fire, wind, water, electricity, earth, and spirit are willing to fight against the evil, although they must enter human hosts to do so. These people, called the Destined, arise roughly every seven hundred years to fight against oppression. And now the powers have chosen six hosts to protect the world: five teenagers and one teacher.
As fate works to gather these chosen protectors, the earth finds itself under attack. Although world leaders of the past have been determined to conquer the known world, globalization and population growth have mostly caused the prominence of this goal to fade among the nations of the earth. But now a new force that apparently has world domination in mind has launched an assault against the entire world, and no government can pinpoint the source of the attack. The people of earth seem doomed.
In preparation for the fight of their lives, the six Destined must work quickly to understand their powers and learn to work together if they are to have any hope of keeping humanity safe.
---
FOR A LIMITED TIME, you can listen to all of Chapter One of The Destined.
---
The Destined is available for download at the following sites:

| | | | |
| --- | --- | --- | --- |
| | |   | |
| | Get this book FREE from audible.com |  iTunes Store |   |
| | | | |
| --- | --- | --- | --- |
| | | | |
| Audiobooks.com | Books A Million | Amazon | |