Podcast: Play in new window | Download
http://narrationbygeorge.com/feed/podcast/ RSS | http://narrationbygeorge.com/subscribe-to-podcast/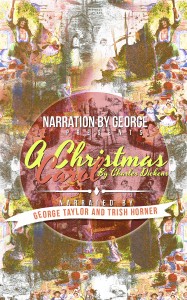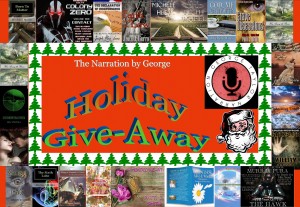 It's the day before Thanksgiving.  Time for fun and food with family and friends.  I pray you have a great holiday this year.
But, it's also time to think about those Christmas gifts.  Take a listen to a new production of A Christmas Carol, the iconic tale of Scrooge and Ghosts and Scrooge's restoration to society.  You'll hear samples that are sure to whet your appetite for more.
What about Christmas giving?  Narration by George is doing giving on a whole new level for the year.
Everyone gets to download a copy of a great short story.
Everyone will also get a copy of a true story a day in my Story-A-Day GiveAway.
And Everyone was register to win an audio book from my regular collection.  I'm giving away 31 books from that collection this year.
Listen for all the details and all the fun!
Links mentioned in this podcast:
Narration by George Holiday Giveaway